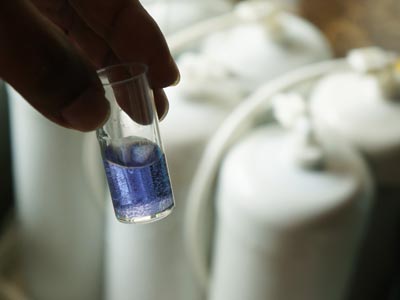 Water treatment facilities face growing challenges to become even more efficient and reliable as environmental regulations tighten. Industrial and municipal facilities look to protect their pumps from grit, make equipment last longer, operate at maximum capacity, and implement solutions to minimize repairs.
Our Experience
We're a leading water treatment chemicals supplier with more than four decades of experience. We optimize your processes, ensure you remain in compliance with all regulations, and improve your return on investment.
Our team provides chemical solutions for numerous applications including desalination plants and wastewater treatment. Whether you need deoilers, oxygen scavengers, scale inhibitors, biocides, corrosion inhibitors, or a custom blend, we deliver tailor-made solutions to your facility.
Our custom chemical programs include blending, packaging, and transportation as well as 24/7 support from our expert team.